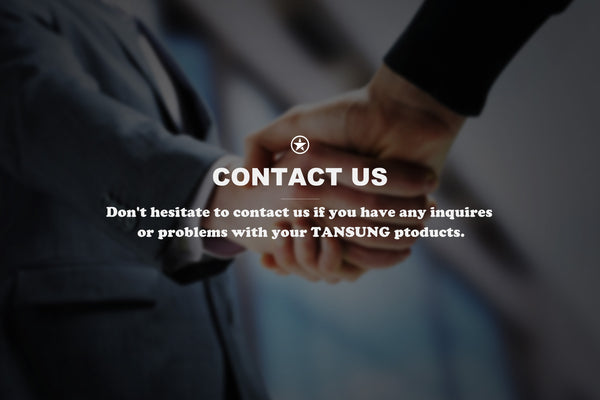 Lifetime Warranty
We stand behind all of our products by offering a lifetime warranty on every item we sell. That means if your item breaks, falls apart, or malfunctions under normal use – we'll replace it with the same item free of charge. You don't need to return the product.
What's "normal use"? Generally acceptable, or common usage of the particular item. We do not replace things like Blade scratches or scuffed handles from normal usage.
If have a warranty issue, please email a photo of the defective area, purchase date or info, product model/color and your complete name with current shipping address. Email address:  support@tansung.com
Contact us
If you have any questions at all don't be afraid to reach out to us. We would be happy to assist you!
For all questions about existing orders email us
          support@tansung.com
You can also visit our FAQ page to answer all customer service related questions.
We're open Monday thru Friday from 9am to 6pm (CST / China Standard Time)
We typically respond in 24 hours. Thank you for your support & patience.