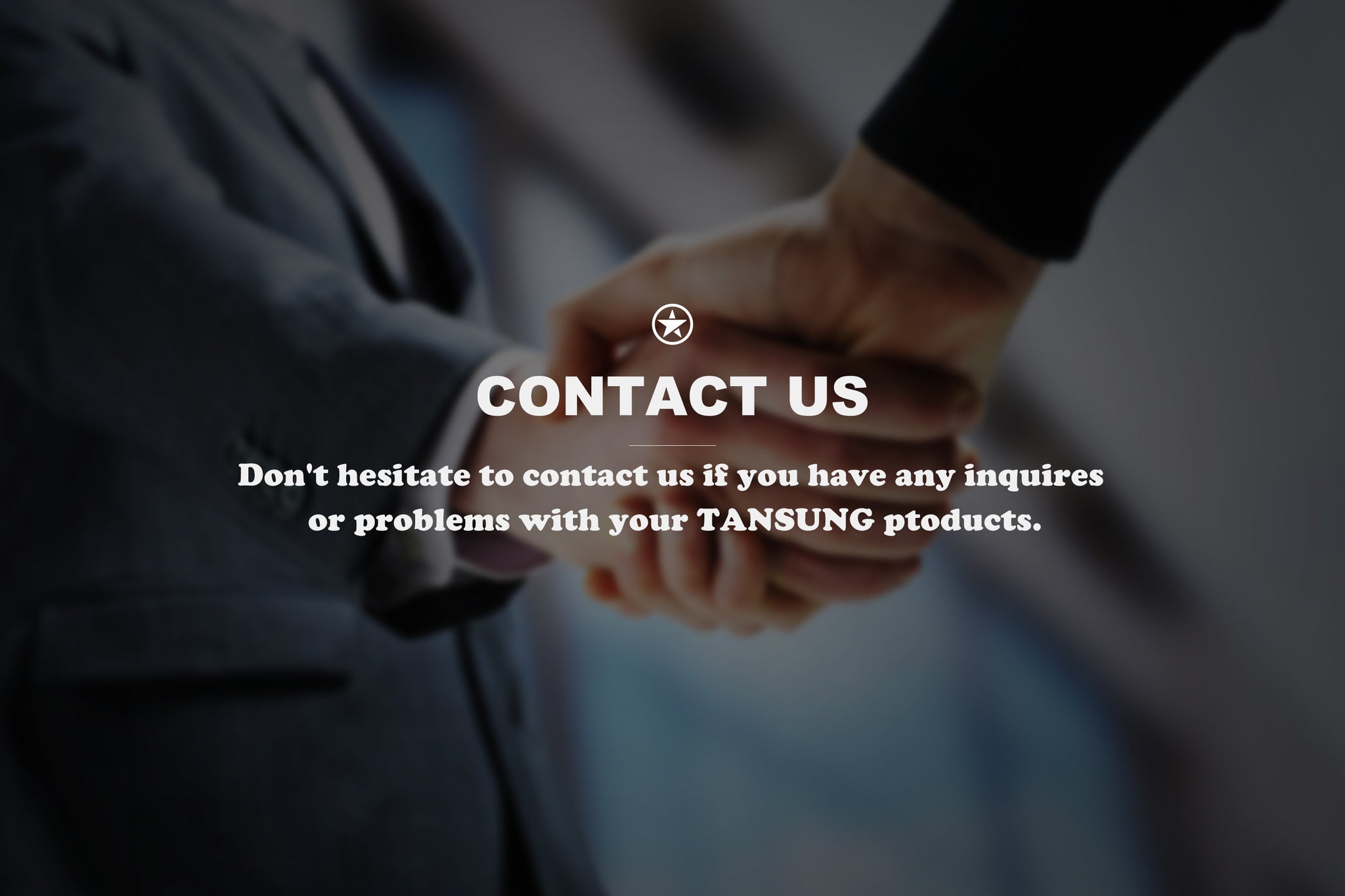 If you have any questions at all don't be afraid to reach out to us. We would be happy to assist you!
For all questions about existing orders email us:
support@tansung.com
You can also visit our FAQ page to answer all customer service related questions.
We're open Monday thru Friday from 9am to 6pm (CST / China Standard Time)
We typically respond in 24 hours. Thank you for your support & patience.